NSW Aboriginal Trackers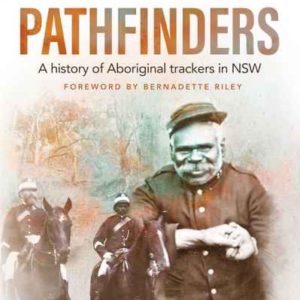 This website explores the history of Aboriginal trackers in NSW from 1862 when the current NSW Police Force was established through to 1973 when the last tracker, Norman Walford, retired.  You can read about the lives of individual trackers and some of the incredible tracking feats they performed.  There is also information about the police stations where they worked and lived, the traditional language groups to which some of the trackers belonged.
The skills of trackers were drawn from the traditional bush and hunting knowledge of Aboriginal groups throughout NSW.  A good tracker could pick up the smallest change in the landscape and quickly work out in which direction a person or animal was moving.  Although trackers are no longer employed by the police, the skills and knowledge are still retained by many Aboriginal people throughout NSW.
You can read more in Pathfinders, A History of Aboriginal trackers in NSW by Dr Michael Bennett and published by NewSouth. Click on the following links to order your copy now:
https://www.abbeys.com.au/book/pathfinders-a-history-of-aboriginal-trackers-in-nsw.do
http://www.gleebooks.com.au/CatalogueRetrieve.aspx?ProductID=11352272&A=SearchResult&SearchID=178405221&ObjectID=11352272&ObjectType=27
https://www.booktopia.com.au/pathfinders-michael-bennett/book/9781742236568.html
https://www.amazon.com.au/Pathfinders-history-Aboriginal-trackers-NSW/dp/1742236561/ref=tmm_pap_swatch_0?_encoding=UTF8&qid=&sr=
https://www.dymocks.com.au/book/pathfinders-by-michael-bennett-9781742236568
https://www.bookshop.unsw.edu.au/details.cgi?ITEMNO=9781742236568